NIFA Afterhour Webinars
Have questions or want to register for the RNFA Webinars? 
Questions? Call now
There are multiple motivating factors as to why one pursues becoming a recognized Registered Nurse First Assistant (RNFA). We all know that RNFAs make more, are more marketable, flexible, and have the exciting opportunity of being in the "circle of trust" of their surgeons. We also know there will be professional questions you will want answered for many months to come relative to professional opportunities and experiences. With our new "Afterhour Webinars" you can join in with other RNFA students from across the country for live video seminars. Every month for 12 months, the nation's leading RNFAs and industry related professionals will discuss everything RNFA from A to Z.
Kimberly Jones MSN-Ed., RN, CNOR, RNFA
Director of Education, College Division, NIFA
Kimberly Jones MSN-Ed., RN, CNOR, RNFA is the Director of Education, College Division, for NIFA as well as Director of the only ABSNC accredited introduction to the OR course in the nation – Nurse In Surgery Essentials (NISE). Kimberly serves as an Adjunct Instructor for the BSN program at Eastern Illinois University and is a member of several National Organizations such as AORN, ASPAN, and ANPD. Kimberly has served on the CNOR Test Development Committee for CCI and is a current CNOR coach.
Navigating an online RNFA course
Testing/ Remediation
Case logs and documentation
Reviewing the grade report
MONDAY
AUGUST 8, 2022
7:30-9:00PM EST
Dr. Glenn Geelhoed, MD, AB, BS, MA, DTMH, MPH, MA, MPhil, EdD, ScD, FACS
Professor of Surgery George Washington University (GWG), Professor of International Medical Education GWG, Professor of Microbiology and Tropical Medicine GWG
Glenn received his BS and AB cum laude from Calvin College and MD cum laude from the University of Michigan. He completed his surgical internship and residency through Harvard University at Peter Bent Brigham Hospital and Boston Children's Hospital Medical Center. To assist in developing further volunteer surgical services in underserved areas of the developing world, Glenn completed masters degrees in international affairs, epidemiology, health promotion and disease prevention, anthropology, and a philosophy degree in human sciences.
Discussion: Healthcare to the world's bottom billion!
Notable awards and appointments:
Humanitarian of the Year, GEORGE Magazine
Volunteerism Award for International Outreach, American College of Surgeons
Faculty Distinguished Service Award, George Washington University Medical School
Inductee, Academie de Chirurgie de Paris
Past President, Washington Academy of Surgeons
Traveling Scholar, James IV Association of Surgeons
Senior Fulbright Scholar
See this brilliant surgeon orator present at Calvin College in 2011
TUESDAY
AUGUST 15, 2021
7:30-9:00PM EST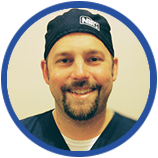 Dr. John Russell, DNP, APRN, FNP-BC, AGACNP-BC, CCRN, RNFA
Program Director, NIFA APRN RNFA Program
Dr. Russell is a practicing nurse practitioner in cardiothoracic surgery, a NIFA graduate and now the NIFA APRN RNFA Program Director. His expertise includes complex surgical patient care, invasive acute care procedures including EVH, central line and art lines, chest tubes, thoracentesis, and hemodynamics. John works as an adjunct professor for multiple APRN nursing programs throughout the nation and is the CEO of Skills On Point, LLC, and president of Mission Skills Inc, a public charity for medical training for medical missions.
Introduction to the O.R. as an APRN
How your skill levels affect your employment
How billing works for procedures and RNFA vs APRN RNFA billing
Negotiating your RNFA training based on billing plans
MONDAY
AUGUST 22, 2022
7:30-9:00PM EST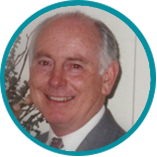 Gary Hargreaves
President, NIFA Medical Billing
Gary Hargreaves, President and Founder of NIFA Medical Billing, Inc., has been billing exclusively for RN First Assistant services for over 23 years and for multiple service lines – in over 30 states.
What procedures do RNFA's get reimbursed for and can I bill in my state?
Can my hospital bill for my first assisting services?
Is it worth becoming an APRN/RNFA versus an RNFA?
I finished my RNFA course. Now what?
MONDAY
AUGUST 29, 2022
7:30-9:00PM EST