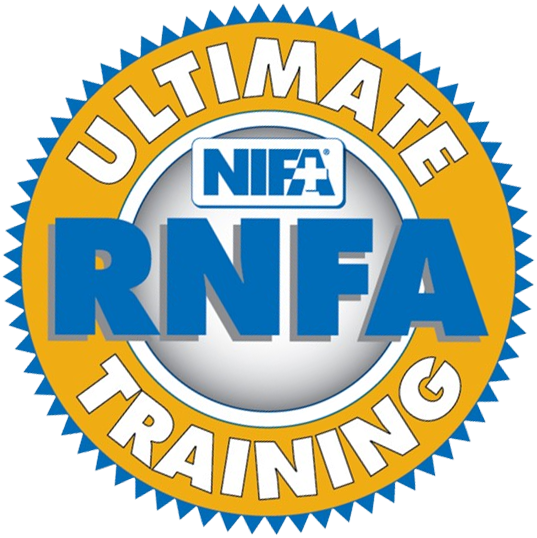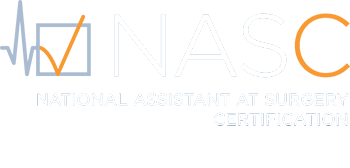 Certificate of Mastery
Program for Nurse Practitioners
Be recognized by all 50 BONs and get that "Dream Job!"
Register for RNFA training by August 31, 2020 and save up to $900.00 on tuition!
AORN Position Statement on Advanced Practice Registered Nurses (APRN)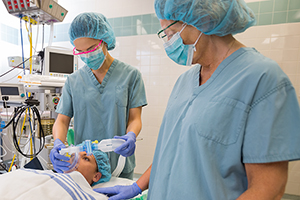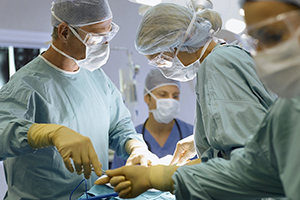 The APRN practicing in the perioperative environment as a first assistant at surgery:
"…is required, as of January 1, 2016, to acquire the knowledge and skills needed to provide safe, competent surgical first assisting services by completing a program that covers the content of the AORN Standards for RN First Assistant Education Programs, which may be a standalone program or may be a portion of a graduate or postgraduate program (eg, additional coursework included in a graduate APRN program);…" -AORN Position Statement on Advanced Practice Registered Nurses in the Perioperative Environment (2014).
RN First Assistant in Surgery Role
The Association of PeriOperative Registered Nurses (AORN) defines the RNFA as a perioperative registered nurse who works in collaboration with the surgeon and health care team members to achieve optimal patient outcomes. The RNFA must have acquired the necessary knowledge, judgment, and skills specific to the expanded role of RNFA clinical practice. Intraoperatively, the RNFA practices at the direction of the surgeon and does not concurrently function as a scrub nurse. The American College of Surgeons (ACS) in Physicians as Assistants at Surgery 2013 Study states "Registered nurses with specialized training may also function as first assistants."
Over 90% of all APRN RNFAs are NIFA® Trained
The National Institute of First Assisting, Inc. (NIFA) in Centennial, Colorado is the largest, distance learning APRN first assistant training program in the nation, specializing in health care education specific to operating room nurses and APRNs since 1995. Our SutureStar™ Summit provides the APRN with an unparalleled hands-on training experience presented around the country to meet the increased need for expert-led training unique to the APRN's role in surgery.
Accreditation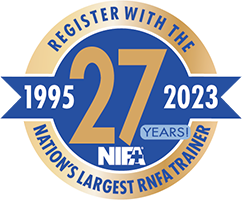 The NIFA RN First Assistant Program for APRNs is presented through accredited colleges nationwide, overseen by their accredited nursing programs and meets all AORN Standards for RNFA Educational Programs.
APRN Reasons to Enroll
Traditionally, the RNFA in surgery has been defined as a perioperative nurse certified (RN, CNOR). NIFA conducted a student survey to find out why so many APRNs were enrolling into the program. The main responses were:
Credentialing Committees required RNFA training
APRNs want to follow patients (e.g. Midwives) through the entire process
APRNs greatly help the doctors workload
APRNs can bill Medicare Medicaid
Because of deadline of January 2016 in the new AORN Position Statement more APRNs will need this specialized training.
APRN RNFA Program Overview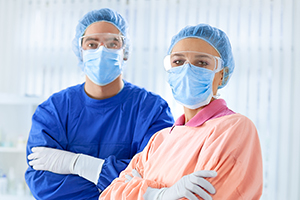 The APRN RNFA program includes three distinct phases. The online didactic portion addresses all the modules of the AORN Core Curriculum for RN First Assistants. In total, home studies would represent approximately 48 hours including preparation for the hands-on training portion. Then, learners undergo the incomparable 5-Day SutureStar™ Workshop where they perform a myriad of high-fidelity surgery simulations. Once complete and ready to enter the real OR environment, the student can take those skills and applies them to their 140-hour surgical internship arranged at their own facility.
Eligibility for APRN:
Per AORN, perioperative experience can be waived. APRN's must submit proof of national certification prior to graduating from the program. Call for all the details.
Continued Education Awarded*
99 Contact Hours
10.5 CEs for 3 Day Workshop (Hands-On Workshops are practicum, so total hours divided by 3 equalling CEs awarded)
22 CEs for 5 Day Workshop (Hands-On Workshops are practicum, so total hours divided by 3 equalling CEs awarded)
College Certificate of Completion and NIFA Certificate of Mastery
5 Day SutureStar Workshop for APRN
Your success as an APRN RNFA is directly commensurate with the amount of hands-on training you receive now. NIFA offers up to 30 times more suture and knot tying than other programs – all while performing wheels-in-wheels-out simulated cases. That's why, since 1997 NIFA's given this guarantee: you will master the skills of the nation's top RN First Assistants or we will retrain you free of charge. See the NIFA difference by requesting our new brochure today!
Laparoscopic Labs
Endoscopic Vessel Harvesting (EVH) Labs
Transverse Colon Resection Labs
Cesarean Section Labs
ORIF of the Femur Labs
Carotid Endarterectomy Labs
Abdominal Aortic Aneurysm (AAA) Repair Labs AND more!

"… The (NIFA) workshop was FANTASTIC!!! I am an ICU nurse by trade and have NO OR experience…the equipment and models were just incredible. I was so impressed, and felt like it was worth every single penny I spent to get there to come. I am 100% satisfied…"

Lindsay Morgan FNP-C, RNFA
"I just wanted you all to know a little about the SutureStar Workshop. The course uses clinical simulation to teach complex information while incorporating psychomotor skills required in the operative setting. I was truly impressed with the grueling course. Rest assured you will learn and I think be pleased with your individual outcomes… Make sure you are well rested, complete the prior learning material and be ready to learn."

Steve Branham RN, MSN, PhD, ACNP-BC, FNP-BC, CCRN, RNFA Assistant Professor Texas Tech University
Upon Graduation
Although students have two years to complete the program, many APRN students graduate between 5-8 months. Graduates receive a certificate verifying that they have successfully completed the RNFA program designed specifically for APRNs, meets all the standards as set forth by the AORN and is accepted by the Competency and Credentialing Institute (CCI) since 1998 leading qualified graduates to the national exam administered by the National Assistant at Surgery Certification (NASC™). Your NIFA APRN RNFA certificate is recognized by all 50 state Boards of Nursing.
See Dr. Russell's presentations below and you'll be convinced that APRN RNFA is for you!
Visit 'Nurse Practitioners in the Operating Room' by Author Jeni Page, ACNP-BC, MSN, RNFA, CCRN
*NIFA is a licensed provider approved by the California Board of Registered Nursing. Provider Number CEP11471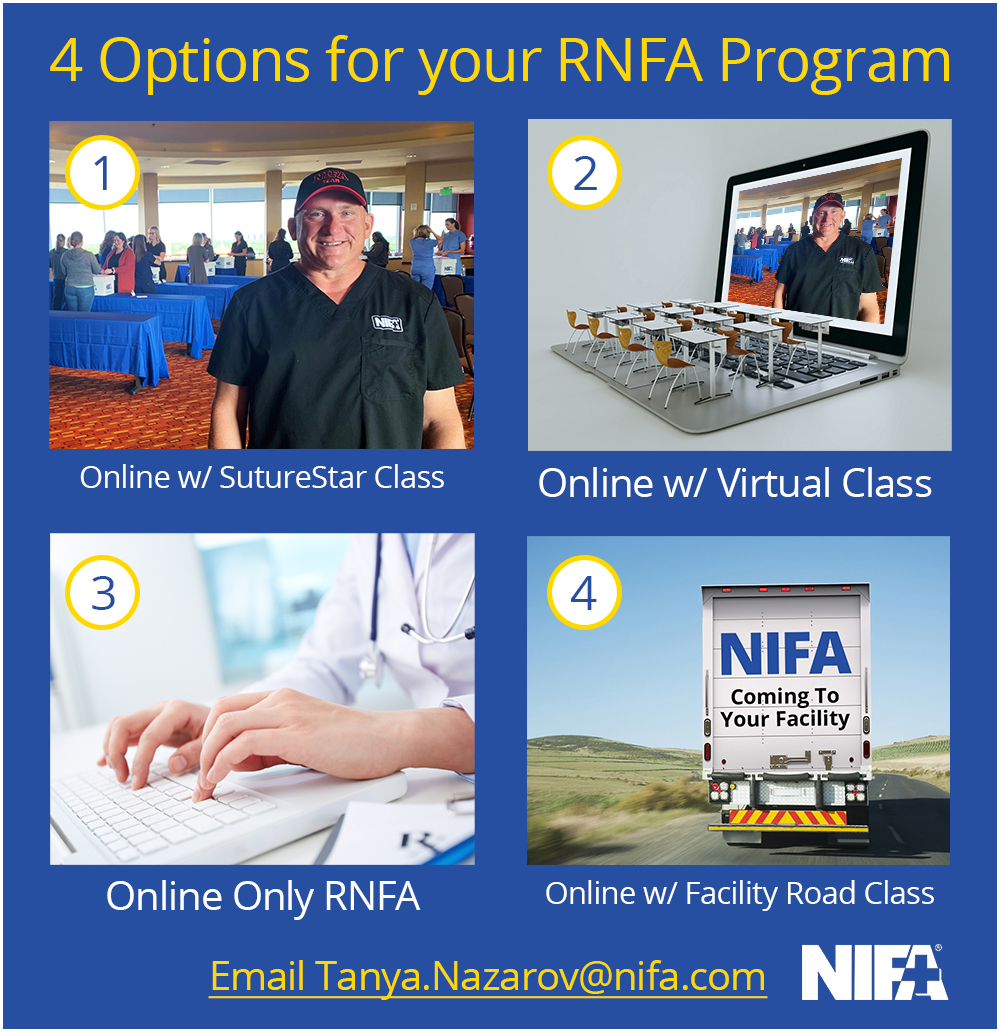 Sign Up Today.
We guarantee you will master the skills of the
nation's top RNFAs or we will retrain you FREE OF CHARGE!
Learn More
Enroll now