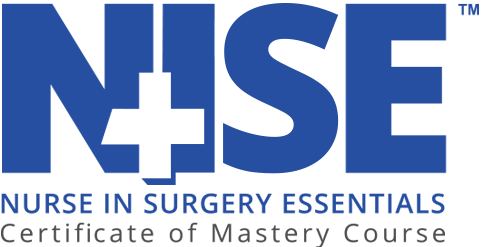 BASED ON AORN GUIDELINES FOR PERIOPERATIVE PRACTICE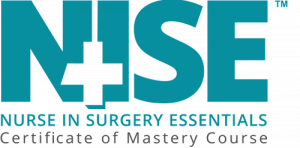 The NIFA Nurse In Surgery Essentials, NISE™, program offers many benefits to training employees and a better answer to the OR nursing shortage.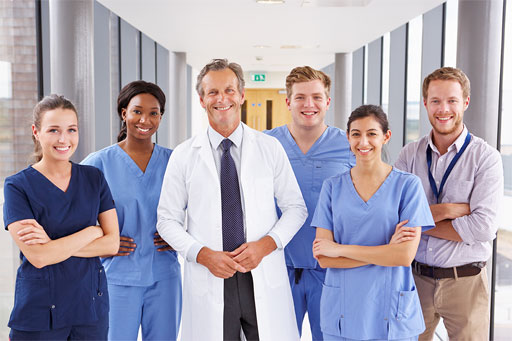 NISE™ Advantage – Administered by Facility
Within the 4-year duration, the learner has 8 months to complete the program. 8 months will allow adequate exposure to topics associated with perioperative nursing and may be utilized to provide the learner exposure to perioperative areas such as the Sterile Processing Department, Preop, and PACU, equipping the learner to become a well-rounded, knowledgeable staff member.
RECENT TESTIMONIAL
"
The NIFA- Nurse in Surgery Essentials (NISE) course has been a tremendous asset to our hospital system and to our ability to train RNs for the operating room

.
We had a traditional AORN-based program with one educator responsible for all didactic, clinical, assignments, and competency validation as well as education for the remaining 90 perioperative nurses. Information was consistent but due to scheduling and staffing issues, the timeliness or completeness of the training information was challenging.
The NISE program has streamlined our 6-month training program with very structured learning pathways, the ability of the learners to receive exactly the same info and a variation in learning techniques. Through reading, watching videos, acting out competencies (and recording this for a grade!), reflective journaling and quizzes, the RNs are receiving various stimulating lesson opportunities. I am able to guide them and assign their concurrent clinical learning based on their progress through each unit. As they progress, we introduce more hands-on clinical experiences. Our RNs learn to scrub as well as circulate, so we have used all aspects of the units in the NISE program.
The course information is rigorous and complete, preparing the nurses for certification in the future as well as supporting the evidence-based practice we strive to maintain. Kimberly is very responsive and organized. I am able to access grades and see how far the nurses have progressed within each unit, allowing me to schedule our competency and conversation groups.
I highly recommend the NIFA- NISE perioperative program for single trainees or for groups. I have been able to overlap multiple class groups thanks to the structure of the program and the clarity of the course content."
Surgical Services Educator - MSN RN CNOR RNFA
Dianne Wilkins, Ventura, California
August '21 NISE™ Advantage
Accredited Training for Novice O.r. Nurses
Contact us to learn more about NISE
Program Overview
NISE™ is an easy to follow, user-friendly online program that will guide the learner from novice to advanced beginner.
Facility Benefits
NISE™ licenses are good for 4 years and learners have up to 8 months to complete this accredited Certificate of Mastery Program.
Trainee Benefits
NISE™ completion is the first step towards earning the new CFPN title and NISE™ tests are written in the same test taking style as the CNOR exam.